What is Spine Subluxation and How Can a Chiropractor Help?
What is Spine Subluxation and How Can a Chiropractor Help?
Written By Tropical Chiropractic Group on March 24, 2020
---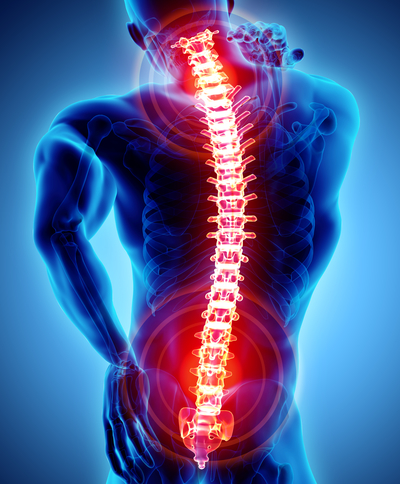 It's estimated that about 54 percent of American adults have experienced neck and back pain for at least five months. One of the most common causes of this pain is spine subluxation.
But what exactly is spine subluxation?
The word "subluxation" means a partial dislocation or misalignment. Thus, spine subluxation is the term used to describe the altered position of a spine, limiting it from functioning properly. This condition leads to numbness, tingling, pain, and/or burning sensations on the back.
3 Common Symptoms of Spine Subluxation
You may have spine subluxation if you experience the following symptoms:
1. Pain in the Neck and Back
Misaligned vertebrae apply pressure on adjacent nerves around the back or neck area, causing sharp, nagging pain. The pain can range from mild discomfort to debilitating.
2. Limited Range of Motion
Spine subluxations may also cause muscle stiffness which can limit your flexibility and movement. This significantly affects your ability to perform day-to-day tasks.
3. Headaches
Because there's no source of release, the misaligned vertebrae may cause pressure and tension to build up at the base of the skull, causing tension headaches.
If you notice any of these symptoms, see Dr. Scott Herman in Coconut Creek for quick back pain relief.
How Can Chiropractic Care Fix Spine Subluxation?
While there are many options for back pain treatment, spinal adjustments are the most recommended treatments for subluxation. This is because it's pain-free, drug-free, and non-invasive.
Additionally, chiropractors are trained and certified to diagnose and treat spinal subluxation. They apply quick and gentle force to the affected joint to remove the subluxation and correct the alignment. This will instantly increase your range of motion and improve your overall spinal function.
Let Dr. Herman Fix Your Spine Subluxation in Coconut Creek
Instead of popping painkillers that only numb the back pain for a few hours, consider chiropractic care for a permanent solution.
Dr. Herman of Tropical Chiropractic Group has over 20 years of experience treating a wide range of musculoskeletal issues including subluxations. So, don't suffer from back pain any longer.
If you notice any spine subluxation symptoms, visit our chiropractic clinic in Coconut Creek or call us at (954) 917-4343 to schedule an appointment.

Posted In: Chiropractic Spine Subluxation