Treating Back Pain During Pregnancy
Treating Back Pain During Pregnancy
Written By Tropical Chiropractic Group on September 9, 2019
---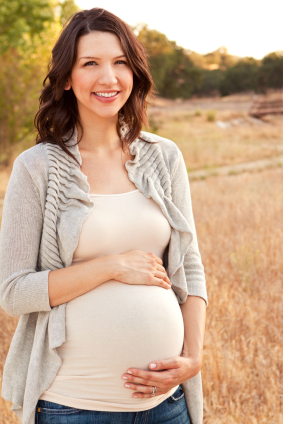 Pregnancy is well-known to cause chronic pain in the lower, middle and upper back. As the pregnancy progresses, hormonal surges can also contribute to increased tenderness – and decreased mobility! It takes a specially trained chiropractic provider to carefully treat and manipulate the spine during pregnancy – and at Tropical Chiropractic Care we offer a wide array of services to our expecting patients.
Safety of Chiropractic Care
During pregnancy, the safety of mother and baby is our utmost concern. Over and over, scientific studies have shown that spinal manipulation by an experienced provider is not only safe for mom and baby but promotes a drug-free response to chronic pain and discomfort. Be sure to check with your obstetrician or midwife before starting chiropractic treatments, particularly if you have any history of toxemia, placental abruption, ectopic pregnancy, or unexplained vaginal bleeding.
When treating back pain during pregnancy, our practitioner ensures that the patient is in a comfortable position to receive adjustments. For the pregnant patient, frequent changes in weight distribution – including the posture needed to carry that weight – are major factors in ongoing pain. We understand this and work to respond to the changing demands with each chiropractic appointment – up to right before delivery.
Childbirth and Beyond
We adjust pregnant patients right up to the date of delivery. Studies have shown that routine chiropractic care during pregnancy not only eliminates back pain during the three trimesters but can be exceptionally helpful in preparation for childbirth as well. Routine adjustments help keep the spine in proper alignment, which can make for an easier delivery. Our office also offers chiropractic care for newborns and post-partum mothers as well.
Looking for pain relief in pregnancy? We are a safe alternative! Contact Tropical Chiropractic Care today: 954-917-4343.

Posted In: Chiropractic Low Back Pain Treatment Pregnancy