Spinal Decompression for Treatment of Herniated Discs
Spinal Decompression for Treatment of Herniated Discs
Written By Tropical Chiropractic Group on April 11, 2019
---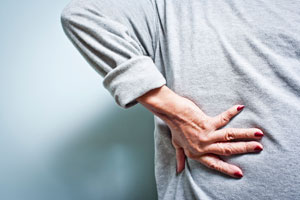 Suffering with a herniated disc is a horribly painful process.
A disc is herniated when the soft interior pushes out, or ruptures, through the tough exterior of one of the vertebrae in your spine. This extrusion irritates the nerves that run along the spinal structures, sometimes resulting in:
Numbness or tingling
Muscle weakness
Pain in the calf, thigh, and buttocks if lumbar (lower back) spine is affected
Pain in the hand, arm, and shoulder if the cervical (neck) spine is affected
While symptoms vary from person to person, studies show that drug therapy is not effective in managing the pain or other symptoms caused by herniated discs.
So, what are your options if you think you might have one or more herniated discs?
Treating Herniated Discs with Spinal Decompression
Spinal decompression is a safe, proven, non-surgical way of managing the pain of herniated discs while providing healing benefits.
Using a motorized table, your chiropractor will gently stretch and manipulate your spine to help reposition the disc material using negative intradiscal pressure.
This lowered pressure not only assists in retraction of disc material, but it encourages an influx of nutrients into the injured area surrounding your vertebrae to promote healing.
Back Pain in Coconut Creek, FL?
If you think you might have a herniated disc, don't suffer with the pain any longer.
Dr. Scott Herman, D.C. has 33 years of experience helping patients manage their pain safely and without the use of dangerous opioid medications. Best of all, spinal decompression sessions can take just 20 minutes or less, so you can stop in on your lunch break or fit one in at your convenience.
Call Tropical Chiropractic Group today at (954) 917-4343 and start healing your back pain today.

Posted In: Chiropractic Low Back Pain Treatment Herniated Discs Spinal Decompression