Chiropractors Can Help You with an Auto Injury
Chiropractors Can Help You with an Auto Injury
Written By Tropical Chiropractic Group on October 10, 2019
---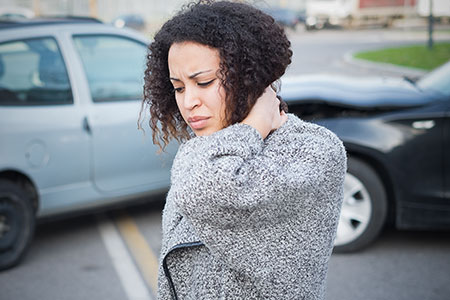 Getting a back injury from a car accident is common. The force of the energy from you hitting a car or a car hitting you will propel your body forward in an unnatural way.
Different Types of Injuries from a Car Accident
There are different types of injuries you can get from a car accident.
Whiplash
Probably the most common injury to get after a car accident is whiplash. Whiplash is when your head and neck are forced forward while the body stays still. It can cause damage to the neck muscles, ligaments, and tissue.
Lumbar Sprains
Similar to whiplash, a lumbar strain is when your back is stretched too much. It can cause damage to your ligaments, muscles, and tendons.
Herniated Discs
There are cushions between each vertebra in your back. The cushions, also known as discs, can shift due to the force of an accident.
Spinal Stenosis
If a herniated disc or a bone fragment is too close to the spinal cord, it can cause pressure on your nerves and spinal cord.
Get Treatment as Soon as You Can
Dr. Scott Herman at Tropical Chiropractic Group wants you to feel better as soon as possible. He'll be able to ease your back pain and give a proper whiplash treatment. He has decades of experience in treating a variety of pains.
A crucial part of his auto injury treatment is using spinal decompression. The treatment lightly stretches out your spine to help reduce pain and swelling. Your spinal column will slowly get back into its proper place after your injury.
Getting chiropractic adjustments is a great way to treat your pain without getting invasive surgery or spend a lot of time taking pain medications.
If you have any questions, feel free to call us at 954-917-4343 or use our Schedule an Appointment page.

Posted In: Auto Injury