7 Whiplash Symptoms and Why to Visit a Chiropractor After an Auto Accident
7 Whiplash Symptoms and Why to Visit a Chiropractor After an Auto Accident
Written By Tropical Chiropractic Group on January 24, 2020
---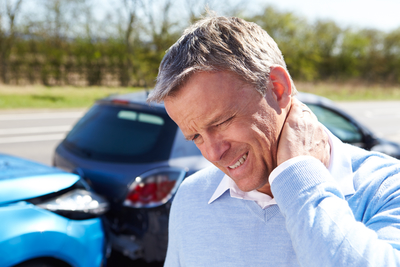 It's estimated that out of 586 employed patients with whiplash injury, 7 percent of them don't return to work.
While it may seem like a passive condition, whiplash can have detrimental long-term effects such as disability and memory loss.
Whiplash is any impact that causes your head to jerk forward or backward in a sudden and quick motion. The force stretches your neck's muscles and ligaments beyond their typical range of motion, causing the neck injuries.
What are the Major Causes of Whiplash?
Rear-end auto collisions are the most common causes of whiplash. The rear impact causes the cervical spine to make an abnormal S-shape — the lower bones in the neck region are forced into a hyperextension position, while the upper bones are forced into a hyperflexed position.
Other causes of whiplash include contact sports, physical abuse, and horseback riding.
7 Common Whiplash Symptoms You Should Look Out For
Most times, the whiplash pain and discomfort is immediate. In other cases, it can take several hours or days before your neck begins to hurt. The symptoms may include:
Neck pain and stiffness
Headaches, specifically at the base of the skull
Limited range of motion in the neck
Tingling or numbness in the shoulders and upper back
Dizziness
Blurred vision
Fatigue
If you notice any of the symptoms above, see a chiropractor as soon as possible.
Chiropractic Care After an Auto Accident
To diagnose whiplash, our chiropractor in Coconut Creek, Dr. Scott Herman, will examine your whole spine. Whiplash treatment depends on the symptoms you have, making chiropractic care personalized to your specific conditions.
Through manual manipulation and adjustments, Dr. Herman will correct the alignment of your cervical spine, relieving pressure off the adjacent areas. This will eliminate the pain and discomfort almost immediately.
Natural Car Accident Treatment at Tropical Chiropractic Group in Coconut Creek, FL
Whiplash may seem like a small, bearable problem at first, but if it isn't properly treated it can lead to chronic physiological symptoms that may not only be severe, but also expensive to treat.
If you've noticed whiplash-related pains or symptoms, visit our chiropractic clinic in Coconut Creek or call us at (954) 917-4343 to schedule an appointment.

Posted In: Chiropractic Whiplash Treatment Auto Injury Whiplash